Trans-Action: Lab work in progress
1st July 2010
The Lab collective [Lara Torres, Victor, White tent, Aforest Design and Ricardo Andrez] developed several projects together, including a fashion-zine distributed for free at the Lisbon Fashion Week. In the year 2010 they were commissioned to develop a piece specially for the Estoril FashionArtFestival. As a reply they invited Portuguese artist Maria Maria Mira to re-enact her performance 'Remates' (2004) using the scissors to redefine their garments, cutting off part of the fabric and leaving mostly the clothes frames or seams. The action, reminiscent of Yoko Ono's Cut piece (1964), was seen as a defiant gesture and an opportunity for fashion designers to share authorship with the performers Maria Maria Mira, Mario Afonso, Catarina Dias, Inês Nunes and Pietro Romani.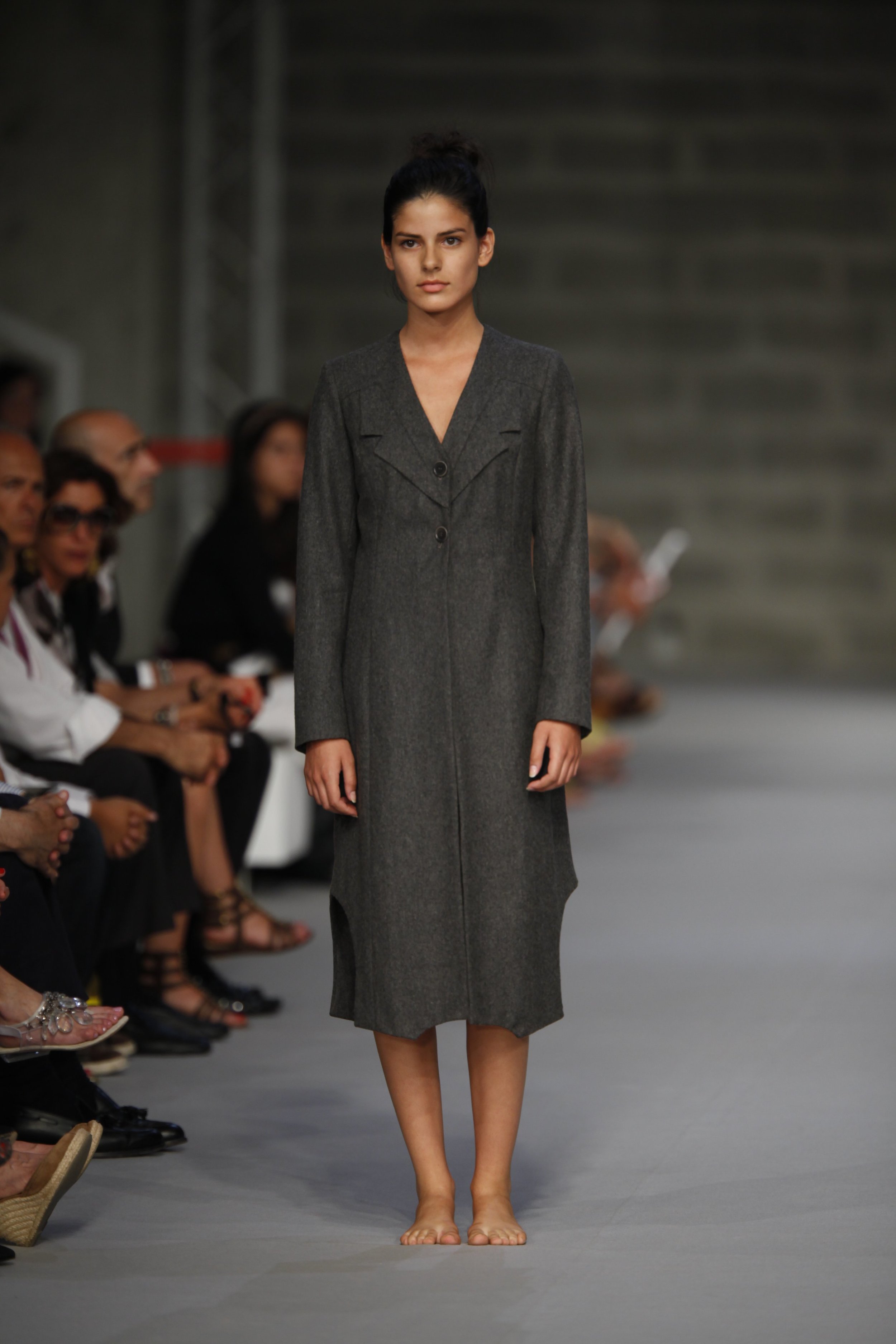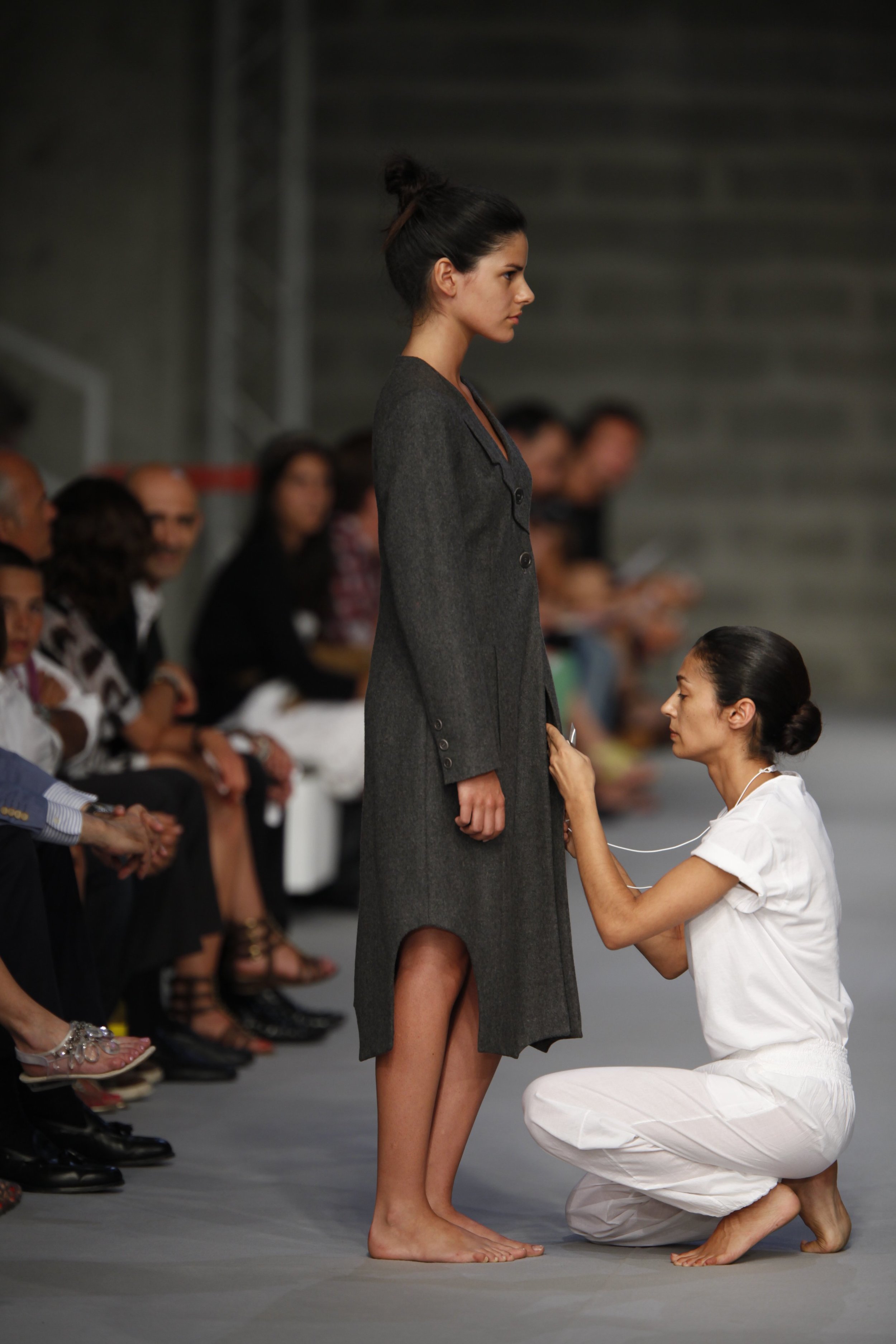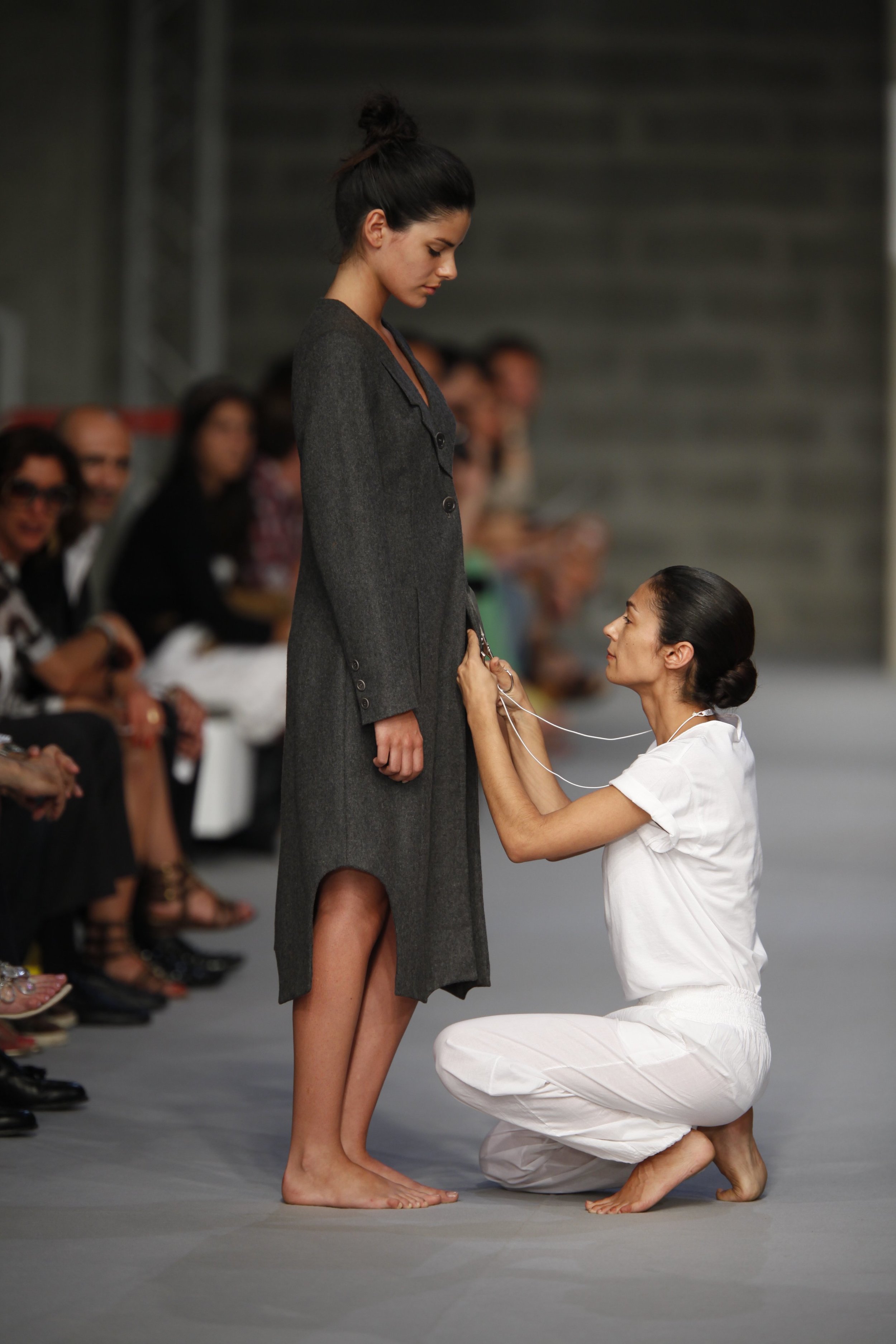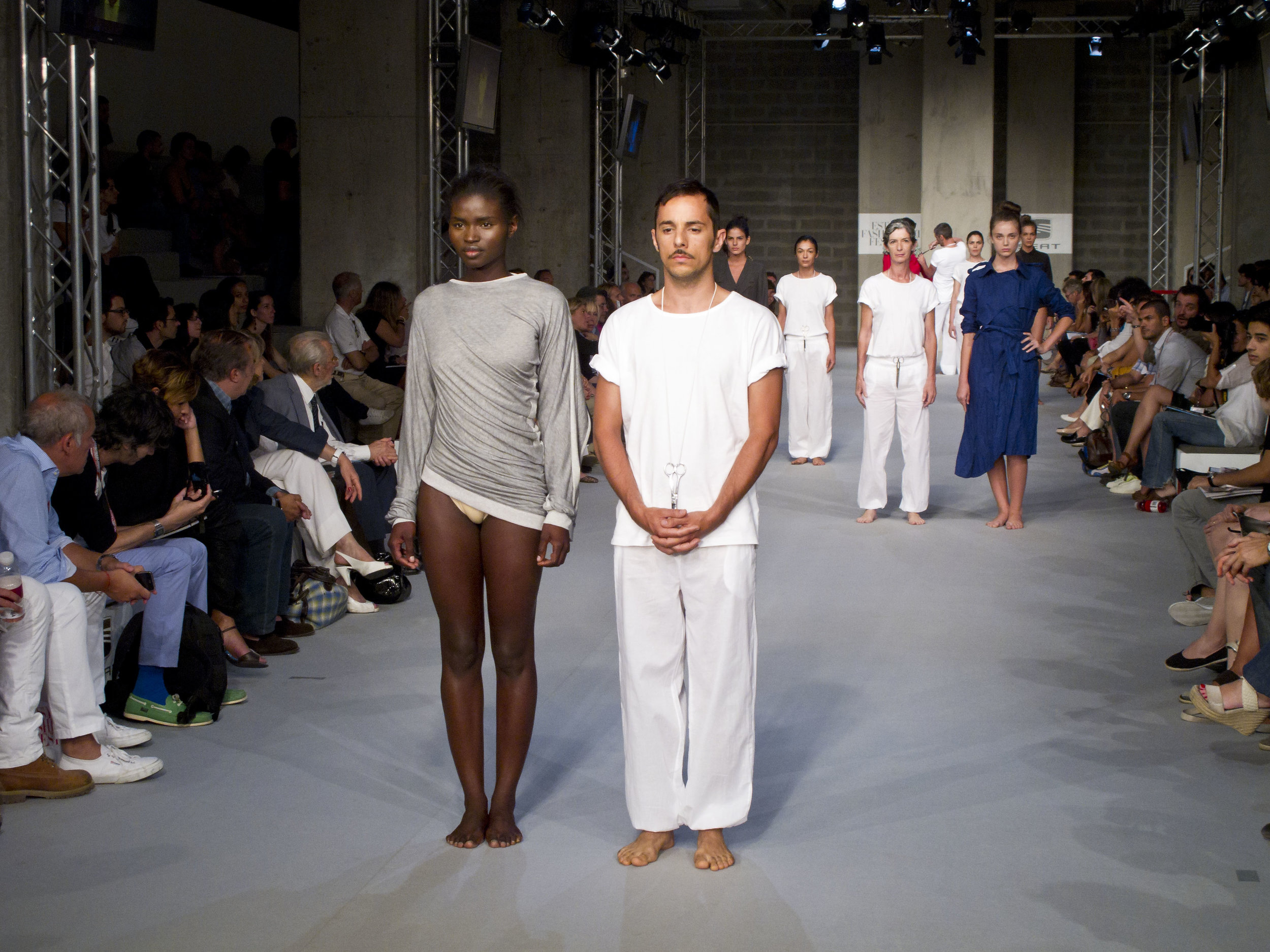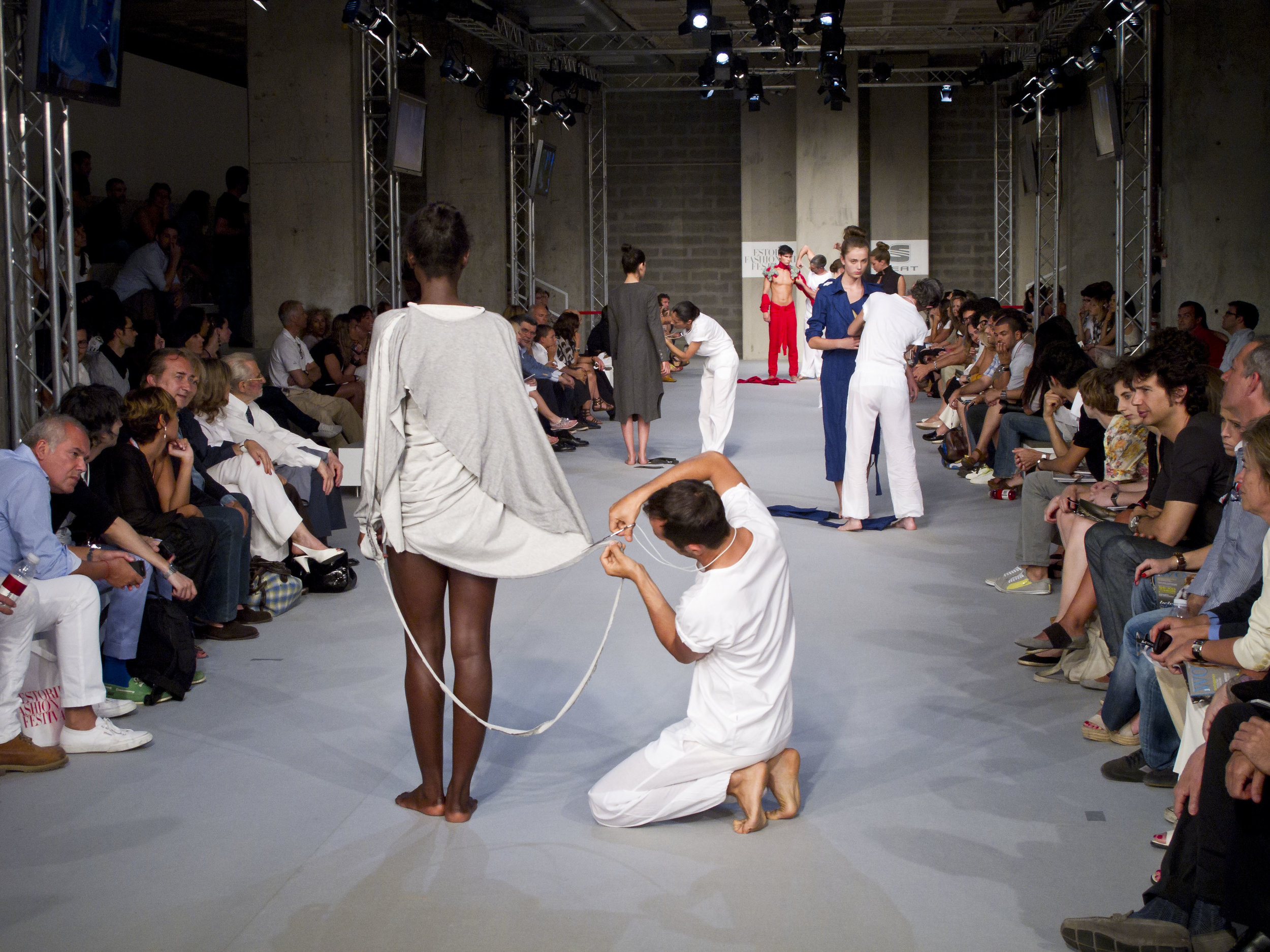 Guest Artist
Marilia Maria Mira
Born in 1962 in Lisbon, where she lives and works. She works in the exploration of languages in Visual Arts, Sculpture, Installation, Photography and Video, combined with her work in Jewellery. In 2002 she made a residence in the Gazworks Studios in London, supported by the FCG (UK branch). Since 1995 made individual expositions with the Monumental gallery in Lisbon, in 1999 participated in the Atlantic Festival and in 1998 made the installation "inout " in Zé dos Bois gallery, in Lisbon. Since 1998 participated in choreographic and teatrical works, intercepting with it, her experience in visual arts, of which, in 2003 the installation-performance "Possum" of Gary Stevens, inserted in the event "Capitals" in the Center of Modern Art of the F.C.G., Lisbon. Since 1986 participates in collective expositions in Portugal and abroad, in Jewellery : "Joalharia Contemporânea Intimidade e Domínio Público", "Mais Perto", " Ponto de Encontro ", "Mikromegas", "Observatori 2001" "El Laboratori de la Joyeria", "The Ego Adorned", "Isto é uma Jóia", "Un art intím" and "The Capture of Europe". In 1999, 2001 and 2004 organized and produced events of contemporary jewellery. Since 1986 teaches jewellery and since 1996 coordinates ateliers fine-arts for children and young people.
Free Download of the Lab Journal I here or the Lab Journal II here.